Rich and Real Hot Chocolate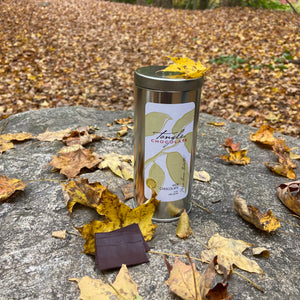 Have you ever had real hot chocolate, not the powdered stuff, but whole-cocoa bean hot chocolate? Our tin of coarsely chopped Tangle Chocolate makes the richest, most luscious cup around. And if you use non-dairy milk or water (oat milk is our favorite choice), it's vegan. Enough for about 9 satisfying servings. Also available in a gift box with a hand built mug and tiny whisk; see separate listing.
Act of Kindness
I love Act(s) of Kindness!!!!